Fractional Horse Power Geared Motors
We have a range of precision small Gearboxes to be used with Fractional Horse Power Motors.
We are specialized in designing and manufacturing import substitute precision small gearboxes for Geared Motor application. These motors find a wide application in Original Equipment Manufacturing Industry.
We have handled many tailor made projects involving making small gearboxes (worm , Bevel, Planetary or Helical) suitable for desired application.
Motors vary from 30 watts to 370 watts and AC as well as PMDC types.
We can even provide adapter units for our gearboxes to be coupled with different Motors also.
We have various models like Inline Helical Gearbox, Worm Gearbox in pressure Die Cast Housings, Worm Gearbox with Hollow Output Shaft, Double Reduction Gearbox and so on.
We design and manufacture prototypes for import substitute small Gearboxes for various applications.
We manufacture precision small Gearboxes of all types like Helical Gearboxes, Worm Gearboxes, Bevel Gearboxes for Motorized applications.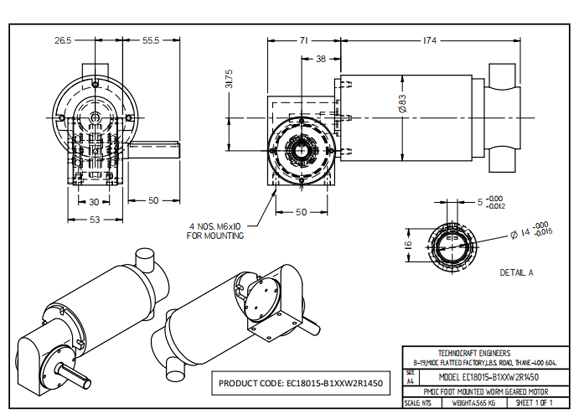 PMDC GEARED MOTOR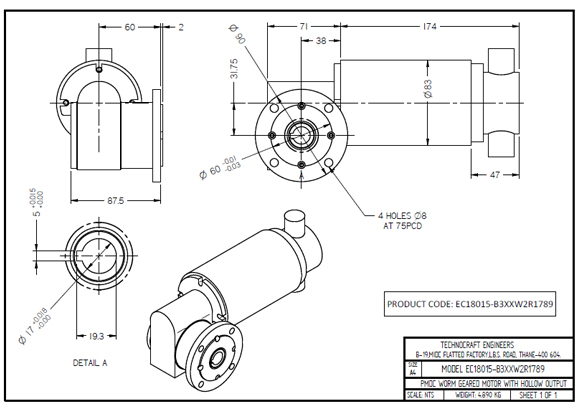 PMDC GEARED MOTOR
STD GEARBOX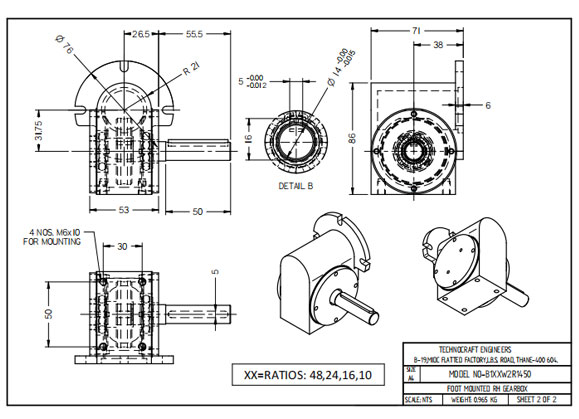 B1-Foot Mounted RH Gearbox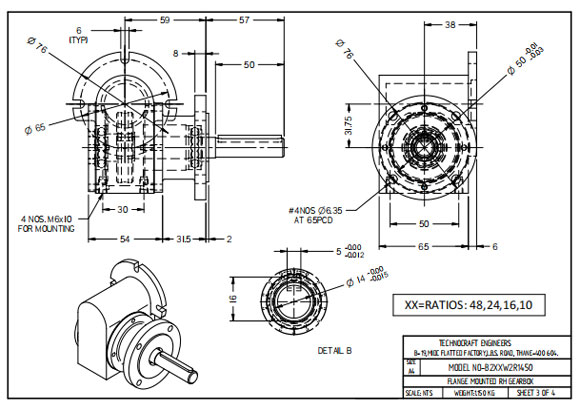 B2-Flange Mounted RH Gearbox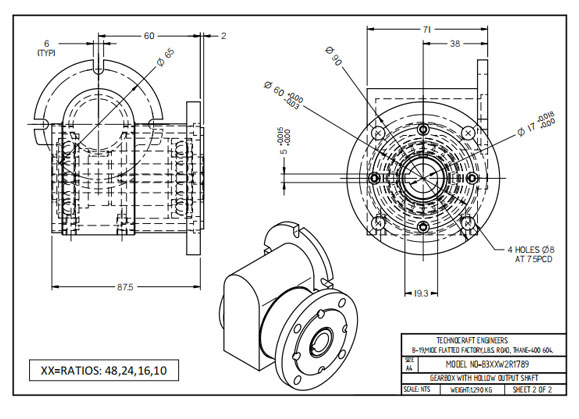 B3 Flange Mounted Gearbox with Hollow Shaft
FHP AC Worm Geared Motor – 60 Kg-Cm
FHP AC Inline Geared Motor – 60 Kg-Cm
FHP AC Worm Geared Motor with Hollow Output Shaft
Some Customised Applications